Our

Airlines
Air Belgium 142 KF

Air Belgium – It's all about people
Air Belgium is a bold and fresh face in the airline industry.
We are a richly diverse and open-minded team who are rising to the challenge of
giving customers a smooth and enjoyable experience every time they fly with us.
We are able to make flying both affordable and enjoyable through the commitment of our exceptional team.
Everyone at Air Belgium – from our crew to customer services, cargo division and pilots –
is genuine in their desire to help you on your way.
Stabo Air Limited 242 SBO/4E

Stabo Air is a Zambian registered cargo airline that offers both scheduled and charter flights from Europe into Africa. The aim and objective is to fullfill the customers' need and demand to and within Africa.
The scheduled flights are operating from Liége with a B747 full freighter and providing a wide range of African destinations, such as Lusaka, Ndola, Johannesburg, Lagos and Entebbe. Furthermore Stabo Air is covering West-Africa with direct flights into Lagos, Libreville, Point Noire and Malabo.
Stabo Air is also offering beyond destinations ex-Zambia to Lubumbashi and Harare and a wide variation of domestic destinations within South-Africa such as Durban, Capetown and Port-Elizabeth. Recently Stabo Air added Namibia to its network by serving Windhoek and Walvisbay. Due to the high demand for Mozambique, Pemba has also been added as a freighter destination by launching a weekly freighter service ex-Johannesburg.
Making Stabo Air Limited a true African airline!
Saudia Cargo 065 SV

With our extensive global network spanning four continents, 225 international destinations,
and 26 domestic destinations, we operate a dedicated freighter fleet and offer ample capacity on
our passenger flights across Asia, Africa, Europe and the USA.
Our commitment to customer satisfaction is second to none. With a wide range of products and services specifically
tailored to meet the varying requirements of our customers, we are able to provide a high level of service whilst
continuing to deliver cost-effective solutions.
Saudia Cargo is a member of the SkyTeam Cargo alliance , a unique membership. Founded in 2000 and currently
with 12 member airlines, SkyTeam Cargo is the world's only global Cargo alliance which makes it also the most
reliable and comprehensive alliance. Thanks to the joint expertise of our partners from multiple countries and
continents, we bridge the globe while offering you the most extensive network, clearly defined product portfolio
and seamless transfer of services.
As our cargo business continues to expand, so does our reputation. As one of the world's major players in the
cargo aviation market we are known for our efficiency and reliability, offering secure
and convenient connections through our local and international hubs.
Being strategically located in The Kingdom of Saudi Arabia, we are uniquely positioned to provide a bridge between
East and West via our hubs, thus giving us increased flexibility to use our capacity efficiently and
move your cargo with minimal ground handling time.
ASL Airlines Belgium 756 3V

ASL Airlines Belgium, formerly known as TNT Airways, has been founded in 1999 and acquired by ASL Aviation Group on 24 May 2016.
The ASL aviation group owns, operates and manages a fleet of nearly 90 jet and turboprop aircraft, providing services for both passenger and cargo flights.
Besides ASL's direct cargo flights from LGG to PVG, we are able to offer 3 direct flights to TNA, 3 direct flight to KHN and 3 direct flights to HGH. All airports can be used as final destination or as a transit hub from which we are able to provide a wide arange of beyond destinations.
From above mentioned hub's  offer multiple beyond destinations via a dedicated trucking network, serving: Beijing, Tianjin, Qingdao, Hangzhou, Nanjing, Zhengzhou via bonded trucks and the ability via non-bonded trucks to reach almost every major Chinese destinations.
Norwegian cargo 328 DY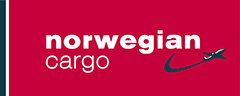 Norwegian Air Cargo is an Norwegian carrier with HUB's in Oslo, Stockholm and Copenhagen. Serving 132 routes, 11 domestic and 121 international destinations.
Today, we have around 130 aircraft and boast one of the world's youngest and greenest fleets with an average age of just 3.6 years. New aircraft is a win-win for the customers, the environment and the company's costs and is key in order to maintain our vision of offering affordable fares for all.
We also have over 250 aircraft on order – the biggest aircraft order in Europe, which means that in the coming years, we will take delivery of brand new Boeing 737-800s, Boeing 787 Dreamliners, Boeing 737 MAX 8, Airbus A320neos og Airbus 321 Long Range aircraft.
Suparna Airlines 871 Y8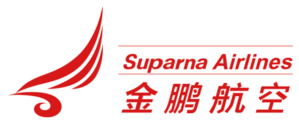 Suparna Airlines (Yangtze River Airlines) was officially established in 2002.
Subordinated to HNA Group, it is an airline based in Shanghai and Shenzhen.
On April 28th, 2017, the company name officially changed to the Suparna Airlines Co., LTD.
Till June 2017, Suparna Airlines operates 22 airplanes in total, with 36 domestic & 36 international air routes.
As cargo transportation, Suparna Airlines establishes a worldwide service network covering
Shanghai, Shenzhen, Guangzhou, Taipei, Hongkong, Osaka, Munich, Amsterdam and Chicago.
Ever since its debut aviation in January 2003, the company has always stuck to its operation principle of "Safety First"​,
accumulating more than 350,000 safe flight hours and maintaining the excellent safe operation record.
Euro Cargo Aviation

Why we can make the difference
Independent GSSA
Strong Financial background
Local expertise with Global market knowledge
Motivated & Experienced Teams
Pro-active communication with Airlines & Forwarders
Full service - from Sales to Invoicing